This blog post contains affiliate links (e.g., to Amazon, eBay, etc.), which means that if you click on one of the product links and place an order, I'll receive a small commission. This helps support my blog and allows me to continue to create content like this.

Thank you for your support!
When you have hard water, finding a solution is a must! However, this simple task became virtually impossible to complete in-between work, school, and life! After doing a lot of research and pricing the cost of solutions for my very hard household water, I became overwhelmed and pretty much gave up on any viable long-term solution. However, after two years' worth of damage to my hair that forced me to lose 12″ + of hair growth, I knew I couldn't just ignore the problem any more.
I quickly dismissed whole-home systems that would require I become the next international tycoon overnight. I decided to stop over-thinking and hone in on more cost-affordable alternatives. While boiling water or using only bottled water are viable solutions, these are short-term stratagems. For instance, boiling water doesn't remove all the minerals in hard water, and trying to shampoo, condition, and deep condition your hair with only bottled water is cumbersome on the best of days! While I only use bottled water when making my own leave-ins and hair spritzes, trying to use it for all of my hair washing, rinses, treatments, etc., was just … well …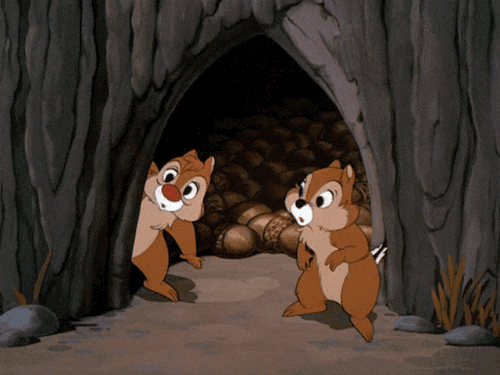 However, there are so many hard water solution "systems" out there that I'm pretty sure I gave myself a migraine. From Vitamin C filters to salt delivery and portable water exchange services. It's a lot to take in! I started by finding and reviewing my current municipal water quality report. It itemized all of the particulates present (or absent) from the local tap water supply and included a list of the level detected, the source of contamination, and whether there was a violation of any EPA or CDC standards. (Note: Keep in mind that numerous organic contaminants are not yet regulated.)
After finally making the decision to go with a shower filter, and endless research on which filter would work best with my lifestyle (and wallet), I decided to use Waterpik's Universal Shower Filter. This filter has the following features:
reduces chlorine for softer skin and hair

has a universal design that works with any handheld shower head

contains a 10,000 gallon filter life

adds 14″ to the length of the shower hose for extended reach

installs in minutes
How the Filter Works
The Installation Process
The Waterpik shower filter works with most handheld shower heads. All you have to do is connect one end of the filter to the existing shower head bracket and the other end to the shower hose. I love that the filter adds 14 inches to the length of my shower hose. The added length is great for increased ease with bathing children, washing pets, cleaning the shower or tub, etc. This is how the filter looks once installed …
Useful Life of Product
The filter should be replaced after 10,000 gallons of use (about 6 months based on three, nine-minute showers per day). After doing the math for my own single person use, this filter should last me about 12 months! Considering this filter retails for $29.99 and is often on sale between $19 and $25, this product is a steal of a deal!
Product Effectiveness
Given the affordable price of the filter, I wasn't really sure what to expect. As promised, the filter installed in minutes. In fact, it was so easy to install that I kept reading the instructions to make sure I hadn't missed something! But, installation really was straightforward and simple. So, I impatiently waited for my "wash day." When it finally arrived, I eagerly shampooed, conditioned, hennaed, and deep conditioned my hair! Honestly, while in the shower, I couldn't feel any difference. I thought my purchase was a bust. At least I had gotten the filter on Amazon during a huge sale, so I figured it wasn't too big of miss!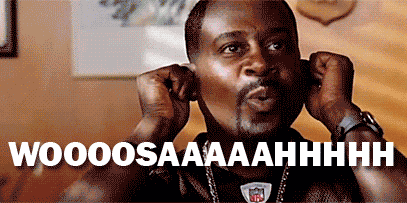 Although a little upset and disappointed, I proceeded to prep my hair by sectioning it into quadrants, moisturizing my hair with my lavender spritz, sealing it with shea butter, and styling each section in flat twists over night. Usually in the morning, I moisturize and seal again, and style my hair. Then, that evening I do the same. Well, after only ONE USE, the Waterpik shower filter  has left my hair moisturized for two days. Two days! The last time my hair felt this good was ages ago when I lived in a soft water area (prior to moving to Alabama)! I am completely amazed that this filter could work so well instantaneously. After using the Waterpik shower filter for a month, I am finally, totally, and completely back on track with my natural hair journey.
Final Thoughts
Do you live in a hard water area? Do you have dehydrated or sensitive skin that becomes agitated every time you shower? Do you constantly battle with your dry or color-treated hair that won't stay moisturized regardless of what you do? Then, you should consider buying a shower filter!
Even though I have Waterpik's dual showerhead, I love that this Waterpik shower filter is universal and will fit virtually any handheld shower system. Another great feature is that it extends my shower hose by 14″. This makes mid-week or spontaneous hair treatments or co-washes much easier, especially if I've already showered. I am so ecstatic that I have found an inexpensive but effective hard water solution. It was two years coming, but definitely worth the wait (or delayed plunge … ahem). Well, better late than never!