This blog post contains affiliate links (e.g., to Amazon, eBay, etc.), which means that if you click on one of the product links and place an order, I'll receive a small commission. This helps support my blog and allows me to continue to create content like this.

Thank you for your support!
After the supreme disaster I had with the Diane 2″ bobby pins, I had practically given up any attempt to find anything better! Thankfully, I hadn't quite lost hope and made one last ditch effort to find a pin with more staying power. My search is over! The MetaGrip® Premium Bob Pins have exceeded my expectations. I know, I know. You're probably thinking, "What kind of expectations can one have for a simple bobby pin?" I've got plenty!
I need a bobby pin that will not only stay in place but that will last over an extended period of time. There's nothing more annoying than a bobby pin with rubberized tips that pop off or so-called "protective" coatings that peel after a few uses. While I realize that these are pretty simple stipulations, finding a bobby pin that could live up to these straight-forward requirements has been challenging (at best). Because I use a lot of oils and butters in my hair, the protective coating on most bobby pins tend to wear off over time, although none wore off as quickly as those horrible Diane 2″ bobby pins!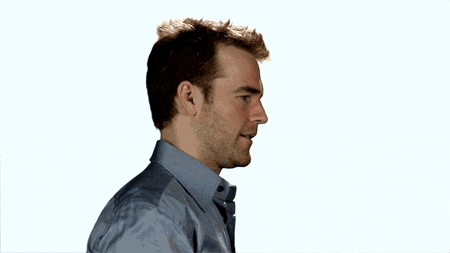 I purchased my MetaGrip® Premium Bob Pins in black, but they are also available in champagne blonde or bronze. I purchased the octagon-shaped jar (see pics above) for a larger supply, but you can also buy these in smaller quantities (see pics below).
I ♥ these bobby pins so much! Think I'm being a drama queen? 
Well, then, let me tell you why I've got so much love for such a simple hair tool …
First off, darling, these little wonders have a firm, secure grip. Never has one slipped out of my hair style. Ever! Also, they are long-lasting and have a durable coating with a gentle, comfortable tip. This is no small task for those of us whose hair craves lots of oils, butters, and creams. In addition, there are no sharp ends tugging on my fine strands.
They come in a variety of colors (black, bronze, and champagne blonde) and sizes (regular and mini-MetaGrip versions). What more does a hair diva need? If you're interested in more than a snag-free bobby pin, this company makes hair pins and roller pins as well.
Not all bobby pins are created equal. However, these MetaGrip® Premium Bob Pins are worthy of any diva's crown of glory. That's why, for the first time ever, I am in bobby pin ♥!